Jim Pavett's video tutorial series, The Studio Edge: Pro Audio Recording Series, recently started shooting new footage for its second installment at Allusion Studios. This next video is all about acoustic treatment and what you need to do to accurately treat and tune your rooms for optimal results.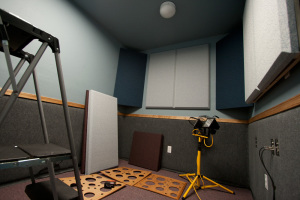 To properly film the tutorial, Jim decided to not only change the acoustics in the rooms, but also the colors and lighting to build a more creative atmosphere for his clients.
These photos give a little bit of insight into the installation process.