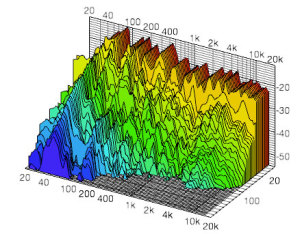 If your recording is unintelligible or obscured by other noise, we can dramatically improve the quality. By isolating the unwanted noise source and enhancing the desired audio, we can bring your keepsakes back to life.
Some of our specialties include Cassette, Reel to Reel and Vinyl restoration. Give us your old cassette tapes, vinyl records - 33, 45, 78, or even Acetates, and let us revive and restore those dull, crackly recordings. Through a series of processes, we can transform your favorite audio by equalizing the sound, removing tape hiss or surface noise, and minimizing record scratches. We will then create a digital version of the restored audio in a format of your choice so you can best enjoy your favorite recordings for years to come.
FORMATS WE SUPPORT
1/4 inch 2 TRACK (1/2 TRACK)
1/4 inch 4 TRACK (1/4 TRACK)
MICROCASSETTE
CASSETTE
45, 33, 78 RPM RECORDS
24/16 Bit DAT
24/16 Bit DTRS
WAV, AICC, MP3, WMA
CD (AUDIO)
CD (DATA)
DVD-A
If you have a machine for a different format than those listed above, bring it in and we'll make the transfer from there. If you are unsure, just ask!